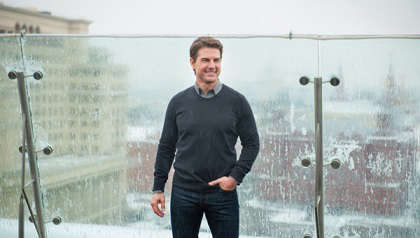 The career of Hollywood actor Tom Cruise is to be celebrated at the 75th annual Cannes Film Festival.
The Top Gun star will attend this event, where he will sit down with journalist Didier Allouch for an onstage chat, ahead of an evening screening of the highly anticipated sequel:Top Gun: Maverick on May 18.
Tom Cruise of course starred in the original Top Gun.
This will mark Cruise's first appearance at the festival since 1992.
The festival are to pay an "exceptional tribute" to Cruise for his lifetime achievements, according to organisers. Cruise has of course starred in countless films, including Jerry Maguire, The Firm, Vanilla Sky and Rain Man.
Top Gun: Maverick will arrive on cinema screens on May 27. Check out the trailer below.
It was also announced that the highly anticipated 7th and 8th instalments of Mission Impossible would be pushed back once again to 14 July 2023. It had been initially set for release in May 2022, but was moved to September, due to a spike in Covid cases in the US.