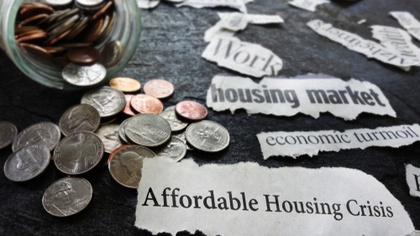 It's over families and children facing eviction in Kilmainham.
Earlier this week, residents living in Tathony House, a three-storey apartment complex, were served eviction notices to vacate the property by the start of next June.
The owner has put the residence up for sale.
Tenant James O'Toole says he's devastated to have to leave his home.
"We have all been served with an eviction notice. This is a mass eviction of 35 units, 80 – 100 people in this apartment block. We are calling on Dublin City Council to use a combination of social housing and cost rental funding to buy the block and prevent this mass eviction."