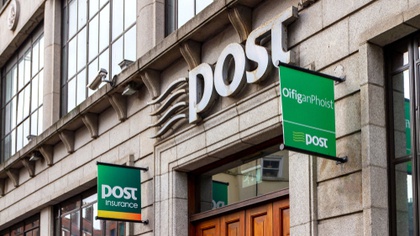 A protest is set to be held in Cork City on Monday regarding the closure of post office branches in the county.
An Post announced earlier this year that 159 local branches would close in 2021.
The latest post office to close in Cork is the Montenotte branch, which shuts down this week, becoming the third post office on the city's northside to close its doors since 2019.
The decision to close the branch came when the resident Postmaster announced her retirement. The contract for the post office was advertised but An Post received no applicants. Customers will be transferred to St Luke's Post office, approximately one kilometre away.
A rally is set to be held at the GPO this afternoon in protest at the latest closure.
The demonstration is organised by Sinn Fein, who are demanding the government intervene to prevent any further closures.
Earlier this year a video clip went viral in which 84-year-old West Cork woman Bridie O'Driscoll highlighted the need for post offices for Cork's elderly community. "I don't have a feckin' clue about online," O'Driscoll exclaimed in relation to An Post customers being advised to switch to online transactions. O'Driscoll said she and many others in her age group would be "lost" without access to their local post office.