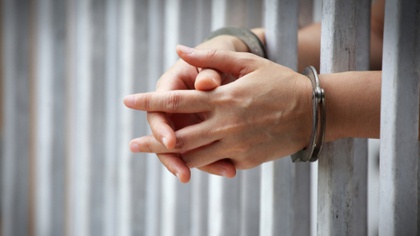 A homeless musician has received a jail sentence for digging up paving slabs around Cork city centre.
29-year-old Eric Geaney, of no fixed abode, was handed a sentence of four months after pleading guilty to 17 charges at Cork District Court.
On April 12th, 2020, workers from Cork City Council's street-cleaning crews discovered paving slabs had been pulled up and flowers put in their place at Paul Street, St Peter and Paul Place and Lavitt's Quay. Geaney admitted causing the damage, claiming he was making an "artistic statement."
Geaney's solicitor, Eddie Burke, claimed the defendant had mental health issues and had not been taking his prescribed medicine. In response, Judge Kelleher said "I have read the various medical reports. I have great sympathy for him. Unfortunately, he won't take medication and he continues to use cannabis to his own detriment. He always comes across in court as a very decent man but then he causes havoc in the city and he won't cooperate with his own psychiatrist. And cannabis has affected his mental state. Hopefully, when he reflects on things in prison he will decide to take medication."
Geaney was also involved in an incident last September at the Old Oak pub on Oliver Plunkett Street when he kicked the pub's manager after being asked to refrain from singing a song with offensive lyrics outside the establishment.