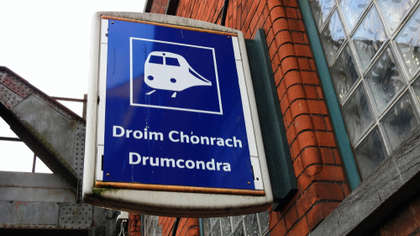 An Bord Pleanála has greenlit the development of 1,600 rental housing units in Drumcondra.
The development is planned for the site of the former Holy Cross seminary lands on Clonliffe Road near Croke Park. The scheme would see the construction of 12 apartment blocks up to 18 storeys tall.
Property firm Hines submitted the application for the €610 million scheme to the planning board as a Strategic Housing Development.
Objections had been raised by Dublin City Council, who called the scheme "unbalanced" due to the high number of one-bed apartments, making up 71% of the scheme.
The council is also concerned about the effect of the scheme's size on nearby protected structures like the Red House and Seminary. They asked for an 18-storey structure to be removed from the plans.
Planning inspector Lorraine Dockery defended the board's approval, saying local protected landmarks "reflect defined periods within the changing city in which we live. The historic buildings on site were themselves of greater scale than much of the surrounding built environment when they were constructed. A successful city is one which evolves and adapts over time to cater for the needs of its citizens, whilst respecting what has gone before."
The board added a caveat that denied short term letting and insisted that a single institutional entity would take ownership for no less than 15 years.