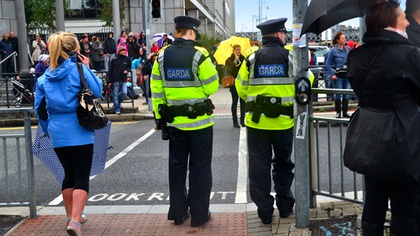 Following another weekend of violence in the city, calls have been made for more resources for Gardaí to tackle the growing problem of knife crime in Dublin.
At approximately 6pm on Saturday, fighting broke out between two groups of teenagers at the St. Stephen's Green end of Grafton Street. As a result of the fracas, a male in his late teens required treatment for non-life-threatening stab wounds at St. James Hospital. No arrests have been made in connection with the assault.
Also on Saturday, two men were stabbed in separate incidents in Dublin 15. At 4.30pm a man was assaulted at Parslickstown Drive, while at 5pm a man was attacked at Fortlawn Drive. Both men required treatment for knife injuries.
Fine Gael TD Neale Richmond referred to plans to copy Scotland's model of tackling knife crime.
"Once again our capital has seen the vicious spectre of knife crime darken our city's streets," he said. "I know that detailed work is underway in the Department of Justice on how we can learn lessons from other jurisdictions. It is vital now the minister accelerates the plans to follow the Scottish approach to tackling knife crime, investing in early intervention at a community level through education and preventative methods."
Richmond emphasised the need to work on preventing knife crime rather than tackling the aftermath of such incidents. "Some will call for tougher or mandatory sentences for knife crimes and these may be justified but often by the time it gets to that stage it is too late," he said. "Rather we must work to make sure knives are kept out of peoples' hands and off our streets."