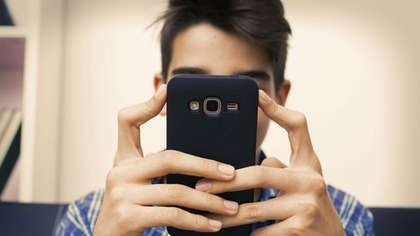 Children's helpline service Childline has reported a significant increase in the number of children reporting suicidal thoughts.
In the last month an average of between 25 and 30 children have contacted the service regarding suicidal thoughts.
The service is expecting a busy Christmas day, when it usually receives hundreds of calls from children in distress.
Childline CEO John Church said he is concerned with the number of children experiencing suicidal thoughts.
His service receives an average of 800 calls per day, with the effects of the pandemic increasingly being cited by children who contact the service.
"There has been quite an increase in self-harm and suicidal ideation, which would be very worrying," Church said. "It has gone from 0.5 per cent to 2.5 per cent of calls. That is a trend in the last few weeks. We hope it's just a blip. It's enough to be concerned about. That's 25 to 30 calls a week relating to suicide. That's 25 to 30 children concerned about it, having thoughts about suicide."
Church said the service has taken a significant number of calls from children concerned with the pandemic.
"At the very start of Covid there were different types of calls," he said. "Children were concerned about getting Covid, about their family getting Covid, their grandparents. Next March we will be two years into this and you see that stress and strain impact on children. There is an awful lot more calls about anxiety. That is very, very high. Anxiety about life, about the future, being locked down, studying for exams, not knowing about their future."