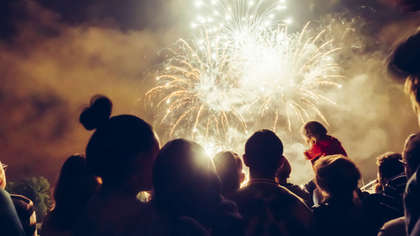 Fireworks season appears to have kicked off earlier than usual this year, with Dubliners reporting "intimidating" use of fireworks in the past couple of weeks.
Despite it being illegal to sell, possess and ignite fireworks in Ireland, setting them off is an annual tradition in the run up to Halloween.
Several councillors have expressed concerns at the aggressive way in which fireworks are increasingly being used.
"I am hearing fireworks being set off regularly," said Fine Gael Councillor Colm O'Rourke for Cabra-Glasnevin. "The noise factor alone is a nuisance, but it's not just that. Fireworks are being used to intimidate or attack people going about their daily business, and that is what is making many residents feel anxious. It's distressing for many residents, our communities should not have to put up with this."
Green Party Councillor Darcy Lonergan for Cabra-Glasnevin said she felt intimidated when she came across a group of young kids playing with fireworks.
"I'll admit I was scared walking by," she said. "It's the unknown of where the fireworks will land, and the type they have. We know the problems with fireworks, it seems to be the solutions we are lacking, and it's getting worse as they seem to start earlier and earlier each year."
"Halloween is starting in August," Labour Party councillor Joe Costello observed. "The activity seems to get earlier each year."
Sinn Féin councillor Daithí Doolan called for "a concerted effort by gardaí to tackle the importation and distribution of fireworks."
"Last year, communities were held to ransom by fireworks. This year we need to avoid any repeat of this," Doolan said. "Gardaí need to respond far earlier and tackle the importation of fireworks from the north of Ireland. We know that they were imported illegally and stored in huge quantities in Dublin. This cannot be allowed to happen again."