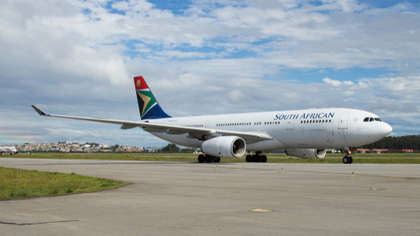 The European Union is planning to ban flights from Southern Africa, where a new COVID variant has emerged.
European Commission President Ursula von der Leyen "proposes, in close coordination with the member states, to activate the emergency brake to stop air travel from the southern African region."
Scientists in South Africa have detected a new variant in the country's state of Gauteng. Known as B.1.1.529, the variant is believed to have a high number of mutations and is spreading rapidly through the region's young people.
Travellers from South Africa have already spread the variant to Botswana and Hong Kong, with Israel also reporting three cases including a traveller who returned from Malawi.
"The variant discovered in southern African states has been identified in Israel," the country's health ministry confirmed.
All three of Israel's cases involve fully vaccinated people, who have now been placed in quarantine.
The World Health Organisation is expected to assign a Greek name to the new variant following a meeting today.
Some European countries have already taken action to counter the new variant.
Italy has banned all travellers from Southern Africa.
Germany's acting health minister Jens Spahn has said that all travelers from South Africa and neighbouring countries must quarantine for 14 days even if they are vaccinated.
"The last thing we need now is an introduced new variant that causes even more problems," Spahn said.
From today, the UK is banning flights from six Southern African nations and asking anyone who recently arrived from the area to take a COVID test.