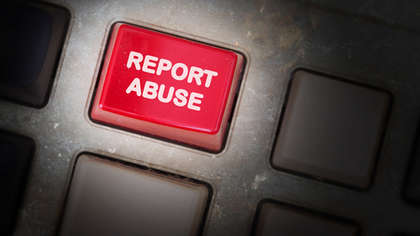 An expert panel has been launched to examine the feasibility of setting up an individual complaints system for reporting online abuse and harmful content.
The panel's launch by Minister for Tourism, Culture, Arts, Gaeltacht, Sport and Media, Catherine Martin follows the publication of the Online Safety and Media Regulation bill earlier this month.
The bill allows for the establishment of an online safety watchdog to monitor and regulate harmful online content. The newly launched panel will examine whether an individual complaints system is practicable.
"If an individual complaints mechanism can be provided for through the Online Safety and Media Regulation Bill then I would like to ensure that this is done," Martin said. "The issue of providing for avenues of redress in terms of individual pieces of content in the online world is complex and at the end of the day any proposal I bring forward to address this issue must be practical and legally robust."
The six-member panel is expected to report back to Martin with 90 days.
"The issue of providing for an individual complaints mechanism through the Online Safety and Media Regulation Bill raises a number of practical and legal issues yet may also have the potential to have positive effects for individuals affected by harmful online content," said panel chair Isolde Goggin. "We must be realistic about the challenges posed by providing for such a system while being aware of its potential benefits and seek to find workable solutions, including by examining best practices in dealing with complaints by bodies in Ireland and internationally."
The panel will examine the issues around online anonymity.
"As someone involved in politics, those anonymous accounts, as many journalists here will also be aware, are an absolute scourge," Martin said. "And I would foresee envisaged that this is something that the Media Commission will seek to tackle and deal with in those platforms."