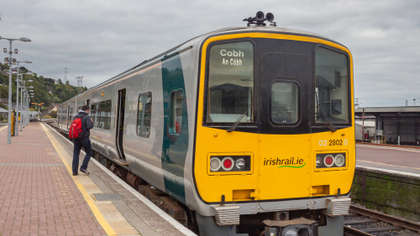 Irish Rail has released details of complaints of anti-social behaviour the network has received over the past year and a half.
These include a shocking incident in which a young boy threatened to split a girl's head open with a machete.
A 19-year-old woman told Irish Rail how she had been approached by three young boys who sexually harassed her with "inappropriate comments." When she refused to indulge the boys, one of them threatened to cut her head open with a machete and a bottle if she didn't agree to talk to him. The incident occurred on a Dublin to Cork train.
On the same route, a commuter complained of witnessing a pair of fellow passengers openly snorting cocaine off a table.
"The assistance of a dedicated transport police would help," said National Bus and Rail Union (NBRU) spokesman Dermot O'Leary. "The Cork-Dublin line is like a drug route at this stage. Our members certainly know who the drug-dealers are, or the mules are. Most of the point, they know who's carrying drugs. A dedicated public transport division would help. Politicians jump up and down when things happen and I think it's only a matter of time before something serious is going to happen unfortunately."
Irish Rail highlighted that there were only 26 complaints made in the last 18 months, with the majority of journeys experiencing no incidents of anti-social behaviour.