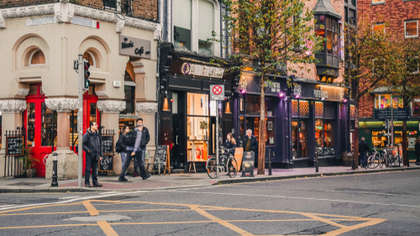 The pedestrianisation of Parliament Street and Capel Street is to end following this weekend.
Dublin City Council has announced that the streets will return to normal from next Monday.
The two streets have been pedestrianised for the last 11 weeks, during which time over 300,000 people have taken advantage of outdoor dining in the area.
The streets had been closed to traffic on Friday, Saturday and Sunday evenings in order to cater to outdoor dining. With indoor dining now available for those who have been fully vaccinated, the council has decided there is no longer a need for pedestrianisation.
The decision has been met with criticism from many quarters.
Fine Gael's Ciaran Cannon wrote on Twitter that he "really thought that we were on the cusp of a vastly better capital city, where people come before cars."
Rory O'Neill aka Panti Bliss, who owns the Capel St venue Panti Bar, called the decision "absolutely enraging."
"If it works, we should keep it," said Green Party councillor and former Dublin Lord Mayor Hazel Chu. "I'll be asking DCC tomorrow how we can keep it going."
Fine Gael councillor Ray McAdam said he would speak with the council to "at least extend the scheme until we secure approval from something further at our September Dublin City Council meeting."