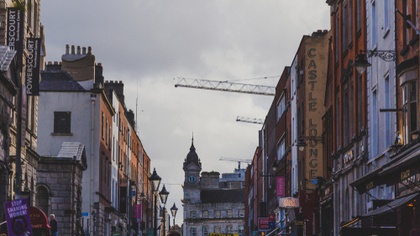 Three arrests have been made following a brawl between staff of a restaurant and a group of young men who had been causing a disturbance in the area.
Video has been shared on social media showing bar staff battling in the street with a group of young men. In the footage, chairs and bottles can be seen being thrown by both parties, while a staff member appears to deploy martial arts style spinning kicks. A fistfight breaks out before members of the public intervene.
The violence erupted at approximately 9.30pm on Thursday, June 17th when the youths are said to have thrown glass at the restaurant staff, who followed them out onto the street.
Three men – two in their early twenties and one in his teens – were arrested and taken to Pearse Street Garda station.
One of the restaurant staff members was brought to St. James Hospital where he was treated for non-life threatening injuries.
A Garda spokesperson said "It is reported the group threw glass and glass bottles at people in the area."
The brawl is the latest of several violent incidents that have plagued South William Street since its recent temporary closure to traffic to facilitate outdoor dining this summer.