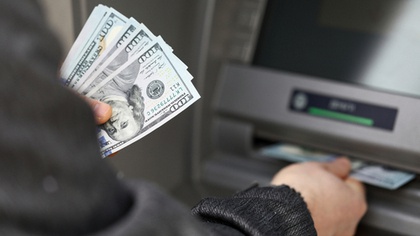 Following searches by Gardaí in Lucan this morning, two men have been arrested as part of an investigation into cyber-fraud and money mule recruitment.
The investigation began when between August and November of last year, nine customers of an unnamed Irish bank had a total of €64,000 stolen from their accounts. The victims had responded to fake text messages which claimed to have been sent from their bank. Using the information attained from the victims, money was transferred from their accounts to the accounts of "money mules", who subsequently used ATMs to withdraw the money.
The investigation bore fruit this morning when the Garda National Economic Crime Bureau (GNECB) raided three homes in Lucan. Two men, aged 19 and 20, were arrested and detained under Section 50 of the Criminal Justice Act 2007. They are currently being held in Clondalkin and Ronanstown Garda stations, where they can be held for up to seven days.

In total, Gardaí have arrested 11 individuals as part of an ongoing investigation into cyber-fraud, money mule recruitment and money laundering.
A money mule is defined by the Gardaí as "a person who transfers illegally obtained money between different payment accounts, very often in different countries, on behalf of others." With text scams on the rise, Gardaí advice is to "never give your bank account or any other personal details to anyone unless you know and trust them."