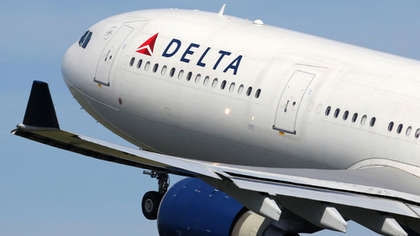 An Irishman faces a potential 20 year prison sentence if he is convicted of assault in relation to a disturbance on a flight from Dublin to New York.
29-year-old Galway native Shane McInerney boarded a Delta Airlines flight on January 7th. Trouble allegedly began when he refused to wear a face mask. McInerney is accused of hitting another passenger with a beer can and of exposing his buttocks in a "mooning" gesture towards a flight attendant.
Appearing before a judge in New York last week, McInerney was charged with "intentionally assaulting and intimidating a member of a flight crew."
A spokesperson for the New York court said that if convicted, McInerney could serve up to 20 years in prison.
After being released on bail of €17,600, McInerney now awaits trial. He was travelling to Florida to begin work at a football academy.
America's Federal Aviation Administration has reported an increase in verbal and physical assaults on flights throughout the pandemic, many of which have been provoked by disagreements over mask-wearing. The FAA operates a zero-tolerance policy regarding the enforcement of masks. On Thursday an American Airlines flight from Miami to London was forced to turn around when a passenger refused to wear a mask.