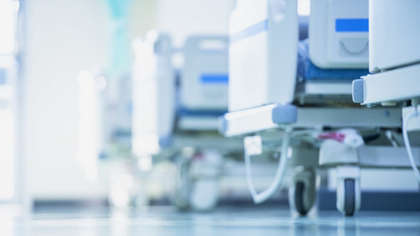 Sinn Féin Galway East has called for action to deal with the ongoing issues at University Hospital Galway.
The hospital has been dogged by overcrowding and expanding waiting lists in recent weeks and faces a difficult winter.
Sinn Féin's Louis O'Hara said the pandemic has highlighted how our health service isn't fit for purpose.
"Worrying reports of overcrowding in UCHG in recent weeks and warnings of a very tough winter ahead for the hospital confirm this," O'Hara said. "Hospital patients are waiting longer than ever. Over 900,000 people across the country are on some form of health waiting list. Workers are burned out and are the thread keeping our health services together."
O'Hara added that healthcare must become more accessible and affordable in order to solve overcrowding and waiting lists.
"That means more beds and staff, an expansion of theatre capacity for more operations, and investment in diagnostic equipment which is readily available," he said. "Delivering an Irish National Health Service means expanding universal primary care, removing private healthcare from public hospitals, and ensuring the health service can meet the health needs of the population. The Government must also set out a timeframe for delivering an integrated waiting list management system with a centralised referral system."
Last month figures showed that UHG had twice as many COVID patients in the ICU than any other hospital in the country. To deal with an outbreak at the hospital, a second COVID ward was opened at UHG.