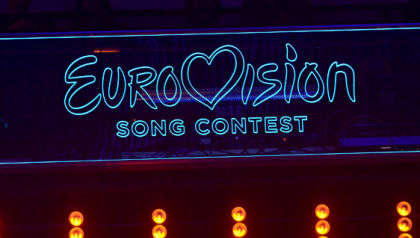 This year's Eurovision Song Contest will be shown live on UK cinemas for the first time in the event's history.
Coming to 500 UK cinemas nationwide, tickets for the showing of this year's Eurovision Final will be available tomorrow (March 27) from 10am GMT from here.
The contest itself takes place across four days from May 9-13. with Mae Muller representing Great Britain, and Irish band Wild Youth representing Ireland.
"Fans can bring their usual Eurovision parties from the front room to the cinema, with fancy dress HEAVILY encouraged", a press release said. "Presented on the big screen and in 5.1 surround sound, the screenings of the Eurovision – Grand Final Live encourage sing-a-longs with all of the 26 acts that will make up this year's final".
CinemasLive's John Travers, distributor of the event in cinemas stated that he was thrilled to be bringing the Grand Final to UK cinemas.
"We're delighted to be working with the BBC to bring Eurovision's Grand Final live into cinemas across the UK for the first time ever!", he said.