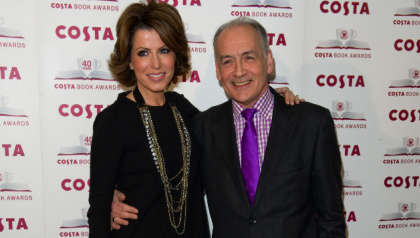 Former ITV News presenter Alastair Stewart has been diagnosed with onset vascular dementia.
The former GB News presenter made this revelation in an interview with The Camilla Tominey Show, having retired from regular broadcasting earlier this year.
He left ITV News in 2020, having presented a number of current affaires programmes, including, lunchtime news, evening news, and News at 10.
"I mean, the headline story, and it is relatively dramatic, I suppose, is that about six, nine months ago, I began to feel one of my favourite words, a bit discombobulated", Stewart said. "I wasn't becoming forgetful but things like doing your shoelaces properly – that's how I wear these lovely moccasins now – making sure your tie was straight, remembering that the call time for your programme is four o'clock and not five o'clock, not turning up early or late, and stuff like that".
"I then decided at my ripe old age of late 50s, early 60s, that I might have something wrong", he added.
Stewart also revealed that he had visited his GP, and sent for a scan, having experienced "minor strokes that are called infarct strokes".
After news, the 71 year old said that he moved to a "a contributor contract" at GB News, covering major events, including the King's Coronation.
"The thing I have found most difficult to deal with, genuinely, is the impact it's had on Sally, my wife", Stewart admitted. "We've been married for nearly half a century, and, you know, your life partner, your lover, all of those descriptions that are personal and intimate, that person is reduced – I choose my words very carefully – almost to a carer".
Stewart's wife who works as a production assistant, made sure that he was prepared for this interview, and that his "tie was done properly". The couple had four children together.
He also offered some advice to anybody who notices any kind of abnormality regarding their health.
"So, if you do think that there's something wrong with you, go and see the GP, listen to what he or she says", he insisted. "But also do remember that the people you work with and the people you live with and share your life with are the most important people in the entire world. And they are there if you're lucky enough, as I was, to help you".
Alastair Stewart has covered countless ground-breaking stories in his career, including the fall of the Berlin Wall, major political debates, and royal weddings. He was awarded an OBE for services to broadcasting and charity in 2006.