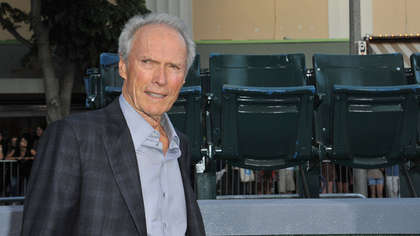 Clint Eastwood shows no signs of slowing down his career as the first trailer for his latest movie emerges.
Despite his advanced age, Clint Eastwood is one of the hardest working filmmakers in Hollywood. As a director he's been releasing movies at a staggering rate of one per year over the past 20 years, some of which he's also starred in. In both 2014 and 2018 he managed to release two movies in the same year with 2014's Jersey Boys and American Sniper, and 2018's The 15:17 to Paris and The Mule.
It took a global pandemic to disrupt Eastwood's prolific run as a director. His latest, Cry Macho, was set to release in late 2020 but filming was postponed for COVID reasons. This made 2020 the first time since 2013 that Eastwood didn't release a new movie.
With the movie completed earlier this year, Cry Macho is now set for release and the first trailer has arrived.
As well as directing the film, Eastwood also produces and takes the lead role of Mike, a former rodeo star and aging horse breeder.
Adapted from a 1975 novel by author N. Richard Nash, the film is set in 1979. Eastwood's Mike accepts the task of travelling to Mexico and bringing his former boss's teenage son (Eduardo Minett) back to the US. Initially the old man and the kid rub each other the wrong way, but wouldn't you know it, they begin to bond on their road trip.
The film's official synopsis reads:
Cry Macho stars Clint Eastwood as a one-time rodeo star and washed-up horse breeder who, in 1978, takes a job from an ex-boss to bring the man's young son home and away from his alcoholic mom. Crossing rural Mexico on their back way to Texas, the unlikely pair faces an unexpectedly challenging journey, during which the world-weary horseman may find his own sense of redemption through teaching the boy what it means to be a good man.
"It's about a man who has been through some hard times in his life and then unexpectedly another challenge is brought to the foreground," Eastwood revealed in an interview with Entertainment Weekly. "He would normally never do it but he is a man of his word. He follows through. And it starts his life over again."
Along with his human co-stars, Eastwood's role sees him spend a lot of time sharing the screen with a rooster. Eastwood says the animal was easy to work with.
"The rooster would do exactly what he's supposed to, everything, it was very simple and kind of fun."
It's been a long road to bring Nash's novel to the screen. Attempts have been made since it was published in the '70s, with Arnold Schwarzenegger, Burt Lancaster and Pierce Brosnan all linked with the project at various points. Eastwood came close to starring in an adaptation as far back as 1988. In 1991 production actually began on a film with Roy Scheider in the lead role, but despite filming commencing in Mexico, the plug was pulled on that particular venture.
Nash initially wrote Cry Macho as a screenplay. When his script failed to interest anyone in Hollywood he decided to rework it into a novel, which received positive reviews. This enabled the writer to pitch his screenplay successfully, but the author passed away in 2000, long before he could see his script arrive on the screen. Eastwood has enlisted screenwriter Richard Schenk to polish Nash's original screenplay. Schenk previously wrote 2008's Gran Torino and 2018's The Mule for Eastwood.
Cry Macho is released in US cinemas and on streaming service HBO Max on September 17th. Irish Eastwood fans will have to wait until November 12th for its cinema release on this side of the pond.
Watch the trailer below…