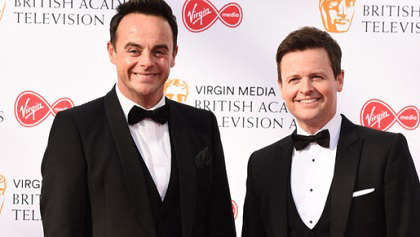 Ant and Dec have revealed that they are "taking a break from social media". The duo made this announcement via their Instagram account.
Fans will be glad to hear that this is only temporary.
It comes as Ant prepares to get married for the second time to Anne-Marie Corbett this weekend. Ant had previously been married to Lisa Armstrong before their 12 year marriage ended in 2018, with Ant reportedly handing his former spouse over more than half of his personal fortune.
"Taking a bit of a break for a couple of weeks, but we'll see you very soon!", the pair wrote on their Instagram account. "Hope you manage to get away this summer and if you do, take us along with you?! Add us to your holiday snaps, tag us and use #holidaywithantanddec and we'll share our favourites! x".
"More expensive than the Ritz"
It was also reported in the Mirror that Ant is spending over £100,000, covering hotel bills for friends and family attending this upcoming wedding.
"A grand stately home-turned-hotel in Hampshire will host a star-studded reception for Ant and his fiancee Anne-Marie Corbett on August 6 and 7", a source told the Daily Mail.
The report also added, "Ant is paying for 100 friends to stay at £1,000 per night and has told them to send the spa bill to his £5,000 per night honeymoon suite".
It was also confirmed that the pair's show "I'm A Celebrity...." will once again be filmed from Wales this year.