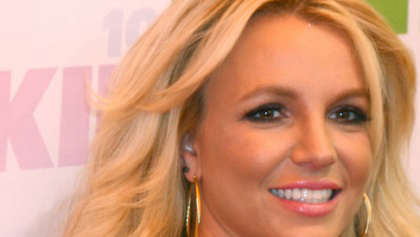 Britney Spears' lawyer has submitted new legal documents requesting that the judge brings forward the date for her conservatorship hearing.
The hearing is scheduled for September 29, however Spear's legal team have requested that the hearing is moved to August 23 at the latest.
Britney Spears was recently granted permission to hire her own lawyer Mathew Rosengart, who has since filed paperwork to have the singer's father Jamie Spears removed from the conservatorship. Mr Spears has been running his daughter's conservatorship since 2008.
"avoidable harm and prejudice"
Speaking to TMZ reports, Mr Rosengart said it was crucial that this date for the hearing is brought forward.
"Every day that passes is another day of avoidable harm and prejudice to Ms. Spears and the Estate", he said. "There has been an evident dissipation of assets of Ms. Spears' Estate, and that dissipation is ongoing".
Mr Rosengart also added that he may have to ask the judge to consider suspending Jamie Spears, if the date cannont be brought forward.
In documents reportedly flagged by The Blast, Britney Spears' co conservator Jodi Montgomery says she supports the singer. It was also reported that she joined Britney's petition to remove her father from the conservatorship.
Montgomery also agrees with the Hit Me Baby One More Time singer's stance that her father Jamie must be removed as conservator of Britney's estate.
In court, Spears had previously demanded that her father be charged with conservatorship abuse.
"Instead of trying to investigate my behaviour or my capacity, I want my dad investigated", she said. "This conservatorship is literally allowing my dad to rule my life…that is abuse, and we all know it".
Coming along, folks ... coming along 🖕🏻!!!!! New with real representation today ... I feel GRATITUDE and BLESSED !!!! Thank you to my fans who are supporting me ... You have no idea what it means to me be supported by such awesome fans !!!! God bless you all !!!!! pic.twitter.com/27yexZ5O8J

— Britney Spears (@britneyspears) July 15, 2021