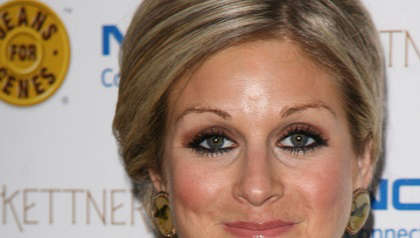 A documentary celebrating the life of Big Brother star Nikki Grahame is to be aired on TV. The reality television star sadly passed away in April 2021 following a battle with anorexia.
This documentary has been commissioned by Channel 4, and it promises to take a close look at Nikki Grahame's life. Grahame has been hailed as an icon of the golden age of reality TV.
An official release date has yet to be confirmed.
The documentary will remember Nikki as "feisty, volatile and unapologetic". It will also look into how she became an inspiration to many.
.@Channel4 has commissioned an intimate look at the life of Nikki Grahame, icon of the golden age of reality television: https://t.co/uquE0SbIhz pic.twitter.com/WwuTqlMmQu

— Channel 4 Press (@C4Press) August 16, 2021
"So much more than a Reality TV contestant"
On the documentary, Channel 4 said, "Exclusive interviews with Nikki's mother, close family and friends - and tributes from celebrity colleagues - will reveal the complexities of anorexia and the impact this cruel and misunderstood illness had on Nikki and everybody who loved her".
Executive producer Ollie Durant also added, "We are honoured to be making this important film with Nikki's family and friends. She was an amazingly kind, caring person who despite her own struggles, worked tirelessly to raise awareness of anorexia and the exponential rise of mental health issues in society today. We hope this film is a fitting tribute to her legacy".
"Nikki was so much more than a reality TV contestant and I am looking forward to celebrating her short life in this documentary. It will be tough, but Nikki was one special girl - kind and smart with the biggest heart - and I know Jane and Angel Eye will do her proud", said Nikki's mother Sue.