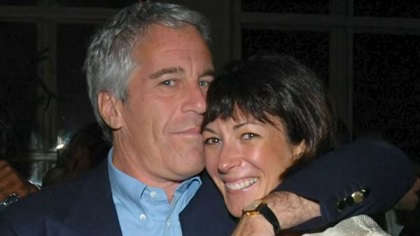 Sex offender Jeffrey Epstein's private jet, dubbed the 'Lolita Express', landed on Irish shores a number of times during a time frame of 12 years.
The private jet of deceased sex offender, Jeffrey Epstein has been found to have made multiple stopovers in Ireland. Epstein had been aboard his private jet as it flew through Dublin, Waterford, Shannon, and Belfast, for more than a decade.
According to the Irish Independent, the late financier's private jet arrived into the country on a number of occasions throughout a 12-year period. It has been alleged that the sex-trafficking of minors had taken place during these occasions.
Several Irish stops have been discovered following an investigation by the publication into the thousands of air miles clocked up. The billionaire's notorious, Lolita Express criss-crossed all over the globe before Epstein's shocking fall from grace.
Records show Epstein, and seven other passengers, had taken off from Teterboro airport, New Jersey, before landing in Dublin on May 2nd, 1996. Further records show the private jet departed Dublin for Waterford the next day, without Jeffrey on board this time. The late sex-offender appears to have made his way by other means, before being collected by the jet enroute to Paris on May 3rd.
When it took off, the passengers who had been on board that quick flight from Dublin to Waterford were no longer on board. Epstein and just one other passenger had occupied the private jet on its way to the French capital before repositioning for Geneva, Switzerland. Departing on May 6th, the private jet stopped off at Shannon to refuel, before making its way to Teteboro that same day.
Meanwhile, first witness in the ongoing sex-trafficking trial of Ghislaine Maxwell is Jeffrey's pilot of 25 years, Larry Visoski. According to the pilot, huge profiles such as Prince Andrew, Bill Clinton, Donald Trump, and Kevin Spacey, have all flown on the private jet. Although Visoski claims he did not ever see any sexual activity on board throughout his time flying Epstein's jet, the cockpit door had been kept closed during fights. He also recalled flying Virginia Roberts Giuffre, who claims to have been sexually assaulted by the Queen's son, a claim Prince Andrew has vehemently denied.