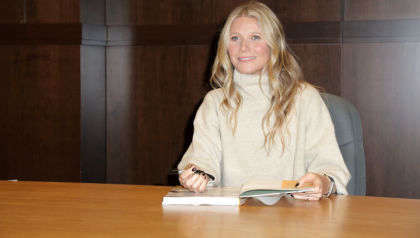 Gwyneth Paltrow has been ruled to not to have been responsible for a skiing accident, which took place in 2016.
A lawsuit was brought against the actress by Kevin Sanderson in 2019, alleging that Paltrow's "reckless" behaviour on the slopes "[knocked] him down hard, knocking him out".
Paltrow was also accused of causing Sanderson "pain, suffering, loss of enjoyment of life, emotional distress and disfigurement", as well as displaying a "conscious disregard for other people on the mountain" on that day in 2016.
Sanderson filed a lawsuit against Paltrow, seeking $3.1 million in damages. A separate lawsuit was also filed against Paltrow, calling for £300,000 in damages.
In the trial itself which saw its fair share of media attention, Gwyneth Paltrow took to the stand, where she dismissed Sanderson's claims, insisting that the collision was his responsibility.
"I was skiing and two skis came between my skis, forcing my legs apart, and then there was a body pressing against me, and there was a very strange grunting noise", Paltrow stated for the court.
Following deliberations which lasted for over 2 hours, the judge ruled in favour of Paltrow, ruling that Sanderson was "100 percent" at fault.
"I felt that acquiescing to a false claim compromised my integrity", Paltrow said in a statement shared via his Instagram stories. "I am pleased with the outcome and I appreciate all of the hard work of Judge Holmberg and the jury, and thank them for their thoughtfulness in handling this case".
Gwyneth Paltrow released a brief, thoughtful and concise statement post trial.

I am sure all parties are reprieved to see the conclusion of this lawsuit and litigation. #PaltrowTrial#GwynethPaltrowTrial #paltrowskitrial pic.twitter.com/GCNl5OiPlQ

— DeLegality (@DeLegality) March 31, 2023
Paltrow's attorney Steve Owens released a separate statement, "Gwyneth has a history of advocating for what she believes in – this situation was no different and she will continue to stand up for what is right".