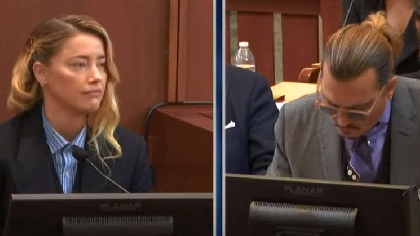 Johnny Depp's lawyers have said there's no legitimate basis for Amber Heard's appeal.
Her attorneys claimed there'd been a mistrial but Johnny's team have issued a document saying "Following a 6 week jury trial. a jury of Ms.Heard's peers rendered a verdict against her in virtually all respects. Though understandably displeased with the outcome of the trial, Ms.Heard has identified no legitimate basis to set aside in any respect the jury's decision.
Virginia law is clear that a verdict is not to be set aside unless it is plainly wrong or without evidence to support it. Here the verdict was well supported by the overwhelming evidence, consistent with the law".