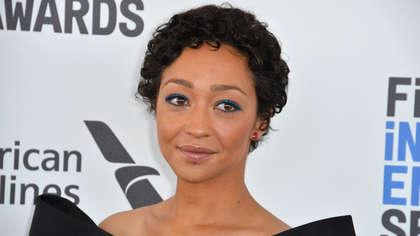 Netflix has released details of its original movies coming this autumn, and Irish stars feature heavily in the line-up.
The likes of Paul Mescal, Jessie Buckley, Ruth Negga and Aisling Franciosi all have new movies debuting on the streaming service in the coming months.
Mescal and Buckley star alongside Olivia Colman, Dakota Johnson and Ed Harris in The Lost Daughter. Adapted from the novel by Elena Ferrante, the film marks the directorial debut of actress Maggie Gyllenhaal. Colman plays a woman who becomes obsessed with another woman and her daughter while on a holiday. Buckley plays a younger version of Colman's character in flashbacks. The Lost Daughter will premiere at the Venice Film Festival on September 3rd and will be released on Netflix in December.
Another actress making their directorial debut is Rebecca Hall. Currently appearing in Irish cinemas in The Night House, Hall steps behind the camera for Passing. Adapted from a 1929 novel by Nella Larsen, the film stars Ruth Negga and Tessa Thompson as two African-American women passing for white in 1920s New York. Passing premiered at the Sundance Film Festival earlier this year and will be on Netflix from November.
Aisling Franciosi stars alongside Sandra Bullock in The Unforgivable. A remake of the 2009 British miniseries The Unforgiven, the film sees Bullock playing a woman attempting to get her life back on track after being released from prison. She finds the outside world isn't willing to forgive her crimes. Bullock previously starred in Bird Box, one of Netflix's biggest ever hits, so the streaming giants will be hoping she can repeat her prior success. The Unforgivable is on Netflix from November.
Netflix have built on their growing reputation to attract a host of major stars for their upcoming films.
The Harder They Fall is a western that focuses on the role of African-Americans in the Old West. The cast is a who's who of current Black acting talent, with the likes of Idris Elba, Regina King, Lakeith Stanfield, Zazie Beetz and Delroy Lindo among the ensemble. Following its premiere at the London Film Festival in October it drops on Netflix in November.
Leonardo DiCaprio and Jennifer Lawrence team up for director Adam McKay's Don't Look Up. Described as a sci-fi comedy, the film sees DiCaprio and Lawrence play a pair of astronomers attempting to alert the authorities to an impending global disaster. Timothée Chalamet, Meryl Streep and Cate Blanchett add to the star power. Don't Look Up arrives on Netflix on Christmas Eve.
Hamilton creator Lin Manuel Miranda continues his rise with Tick, Tick…Boom! Adapted from a Broadway show, this musical drama stars Andrew Garfield as a composer experiencing a mid-life crisis as his dreams seem to be fading away.
Benedict Cumberbatch takes centre stage in writer/director Jane Campion's western The Power of the Dog. The Sherlock star plays a rancher who responds with cruelty when his brother returns home with a new family. Real-life couple Kirsten Dunst and Jesse Plemons also star. This one premieres next week at the Venice Film Festival and arrives on Netflix in November.
In true-life legal drama Worth, Michael Keaton plays Kenneth Feinberg, who was tasked with agreeing a compensation fee for the families of victims of the September 11th, 2001 attacks on the World Trade Center and Pentagon. You can catch this on Netflix next Friday, September 3rd.
Netflix's recent zombie thriller Army of the Dead gets a prequel in Army of Thieves. Devoid of the living dead, this is a heist movie that focuses on Army of the Dead's safecracker Ludwig Dieter as he attempts to pull off a series of Mission Impossible style robberies. On Netflix in October.
Halle Berry makes her directorial debut with Bruised, in which she plays an MMA fighter. On Netflix in November.
Dwayne Johnson, Gal Gadot, and Ryan Reynolds headline Red Notice, a crime caper that sees two rival criminals attempt to pull off a heist. On Netflix in November.
The Guilty sees Jake Gyllenhaal play a police emergency responder who becomes determined to save a desperate woman who calls for help. On Netflix in October.