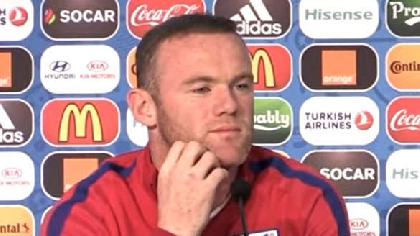 Jamie Vardy turned up to support his wife Rebekah Vardy for the first time today despite it being her 6th day in court.
Coleen Rooney's husband Wayne has been there every day of the proceedings and took to the witness stand himself earlier on. He spoke about how he wasn't aware of sting operation Coleen was planning to catch out whoever was leaking stories about her to the press - he was hearing a lot about it for the first time in court. He spent 20 minutes on the stand giving evidence.
The footballer said his wife has really struggled over the last 2 and a half years with what's going on and they just want it to be over.
Wayne said during the 2016 Euros, the then-England manager Roy Hodgson asked him, as the Captain, to have a word with Jamie Vardy about his wife Rebekah. The manager wanted her to "calm down" and not be writing about them in her column for The Sun newspaper. Wayne was mortified having to pull his team-mate aside but had to do it.
However, Jamie has said Wayne never spoke to him about Rebekah and insists he's talking nonsense.
Check out this question at a 2016 press conference