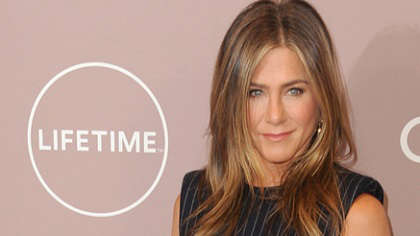 Jennifer Aniston has said that she has cut ties with people from her inner circle over their vaccinations status.
The Friends star is appearing on September's edition of Instyle magazine, where she spoke about how she has reduced the number of people she associates with to those that have been vaccinated against Covid-19. She will also be seen next in the second session of The Morning Show, which also starts in September.
She added that there's "still a large group of people who are anti-vaxxers or just don't listen to the facts", calling it a "real shame".
She continued, "I've just lost a few people in my weekly routine who have refused or did not disclose [whether or not they had been vaccinated], and it was unfortunate".
"I feel it's your moral and professional obligation to inform, since we're not all podded up and being tested every single day".
"It's tricky because everyone is entitled to their own opinion - but a lot of opinions don't feel based in anything except fear or propaganda".
"wear a damn mask"
Aniston has also taken to Instagram to urge people to wear a facemask when out in public, to protect themselves against the virus, including the hashtag #wearadamnmask.
"People seem worried about their 'rights being taken away' by being asked to wear a mask", she wrote back in June.
"This simple and effective recommendation is being politicized at the expense of peoples' lives. And it really shouldn't be a debate. If you care about human life, please just #wearadamnmask".