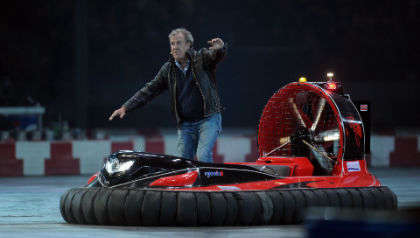 Jeremy Clarkson has revealed that he has apologised to Prince Harry and Megan Markle over comments he made in a newspaper column before Christmas.
In the much maligned article which was published to the Sun in December, Clarkson wrote that he was "dreaming of the day when she is made to parade naked through the streets of every town in Britain while crowds chant, 'Shame!' and throw lumps of excrement at her", claiming "everyone who's my age thinks the same way". Adding that he "hated" Meghan Markle.
The piece drew heavey criticism from a myriad of household names, along with Clarkson's daughter Emily.
Reacting to the column in an interview discussing his recently released memoir Spare, Prince Harry branded the article "horrific, hurtful and cruel". He also alleged that what Clarkson had written would encourage the world to feel it acceptable to treat women in this manner.
Since then, Who Wants To Be A Millionaire? host, Clarkson has released a statement, apologising for his remarks, which he has called "disgraceful", insisting that he is "profoundly sorry".
Check out his apology below.