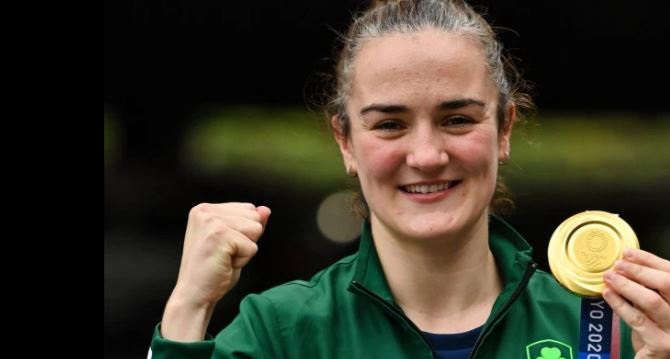 The agent of Olympic hero Kellie Harrington, David McHugh has said that he has received numerous calls with sponsorship offers since the Dubliner struck gold in Tokyo.
David McHugh has said that Kellie's feet "haven't touched the ground yet". He added that she has yet to make a decision on her future, as she is spending some well earned time with her family.
McHugh has also said that there is major interest to arrange interviews with the boxer since she returned from Tokyo last week.
"We obviously have had a lot of interest, particularly from the media sectors and some strong interest in the commercial space, and we'll just take our time now over the next week or so and filter through everything", he said.
"We will sit down with Kellie and let her lead this in terms of what she wants and what would work, with time being her most valuable commodity". he continued. "We'll see how to balance it with her performance lifestyle and where she wants to go beyond that".
He added, "There's huge public interest at the moment and ultimately it'll come down to what the athletes want and how they want to spend their time".
Kellie Harrignton has already sponsorship deals with FBD Insurance sport and fitness supplier McSport, Linders Motor Group, The National Dairy Council, Base Pizza and The Dublin City Council.
Recently, Harrington also took to Twitter to voice her support for Irish paralympians.
10 days to go @ParalympicsIRE can't wait to get behind our Irish Men and Irish Women. Let's Gooooo #TeamIreland #Tokyo2020 https://t.co/8MU98T6qtc

— Kellie Harrington (@Kelly64kg) August 14, 2021