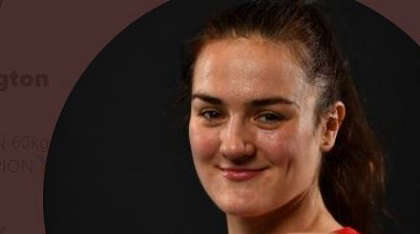 Kellie Harrington has assured a Bronze medal in the boxing lightweight division at the Olympic games. Harrington will now face Sudaporn Seesondee of Thailand on Thursday 6am Irish time for a shot at a silver medal.
Harrington picked her punches cleverly to win all three rounds on the judges' scorecards, despite briefly falling over in round 2 due to an open lace.
Harrington's exploits follow Aidan Walshe's bronze medal in the men's boxing a few days ago, along with Paul O'Donovan and Fintan McCarthy and the women's four of Aifric Keogh, Emily Hegarty, Eimear Lambe and Fiona Murtagh in the rowing.
"Overwhelmed"
"I'm overwhelmed with emotions", Harrington told RTÉ afterwards.
"You think of getting here and I never think of getting medals", she added. Sometimes I think I'm lucky. I can't be that lucky to be winning all these things and end up here with a bronze medal in my bag from the Olympic Games".
"Everything I've achieved I owe to Noel Burke, who is my club coach at home. I owe it to these men [Zaur Antia and John Conlan] and the rest of the high performance team. Not only this, I owe it to my team mates, as well, for all the sparring and the preparation and support that they've give me out here – and we give each other – it's just been fantastic".
"The support that I'm getting from the community back home … I've heard that it's lit back home. I'm just so happy and my emotions really come [out] when it comes to this. To be able to give them something to be happy about and to sing and dance. Just for one person lifting the nation".
Out on Portland Row chatting to Kellie Harrington's family (Christie, Yvonne and Christopher) and neighbours about her win this morning for @morningireland . Bronze AT LEAST. 🇮🇪 pic.twitter.com/GbkHoz6fVy

— Amy Ní Riada (@amyniriada) August 3, 2021
"She's definitely good enough to win this competition."

Eric Donovan and Kenny Egan praised Kellie Harrington's composed performance as she guaranteed herself an Olympic medal. #RTESport #Tokyo2020 #boxinghttps://t.co/Yt2CTq8Mci pic.twitter.com/Ac36p80G2L

— RTÉ Sport (@RTEsport) August 3, 2021