Kelly Rowland has revealed on "Ellen" how she gave birth over Zoom so all her family could watch.
The former Destiny's Child singer gave birth to her second son Noah in January and revealed to Ellen's fill-in host Kalen Allen how she wanted her family to witness the birth so this was a way to do it! Her family were present when her first child, Titan, was born 6 years ago but with Covid-19 restrictions, they couldn't be at the birth so did it virtually instead.
Kelly admitted she smells of baby spit-up all the time but she is besotted with her two boys.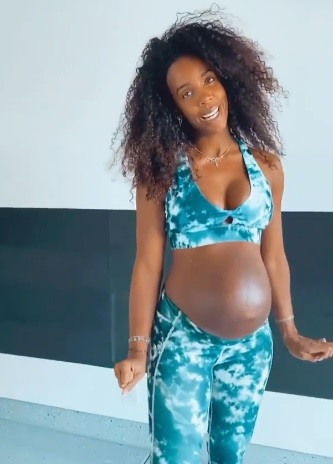 Photo Credit: Instagram/kellyrowland / The Ellen Show