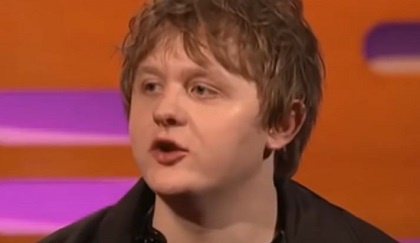 Singer Lewis Capaldi is to release an upcoming documentary which will explore his meteoric rise to stardom. This news comes after the Scottish singer/songwriter had resheduled all live shows until 2022 to focus on writing new material.
For this documentary, the Someone You Loved singer joins forces with BAFTA -winning director Joe Pearlman and Pulse Films. This team has also worked on documetaries like Beyoncé's Lemonade.
This yet unnamed documentary was filmed over a five year period. It follows a sold out global tour, as well as history making chart success. It also follows the singer back at his parents house, working on a fourth album.
A press release said that the documentary "captures Capaldi's defining year, struggling to balance the familiarity of home, normality and all he's ever known, with life as one of the biggest stars on the planet, gleaning an intimate portrait of his unique character, hopes and fears in his own words".
"Digging beneath the popular clichés surrounding the most unlikely of popstars reveals a deeply thoughtful and self-reflective young man at a unique crossroads in his life as he carries the weight of trying to eclipse the success of his record-breaking debut album".
"For your viewing pleasure"
Regarding the documentary, Capaldi had this to say.
"If the immense pressure of writing and recording a second album that has to live up to the expectations of so many people I've never met while also attempting to eclipse the commercial success of my previous album wasn't enough, I decided to film the process in its entirety for your viewing pleasure".
"I'm very excited to potentially capture the making of the best album of all time, or more likely, to permanently document the scorching of my dreams as years of my life's work is received like a pile of flaming s***e. Either way it's going to be lots of fun and will be lovely to have people along for the ride".
No official release date has been confirmed. But the film will be represented by Independent Entertainment at the upcoming Cannes Virtual Film Festival. This will run from the 21 to the 25 June.
Check out Capaldi's appearance at this year's Brit Awards here.