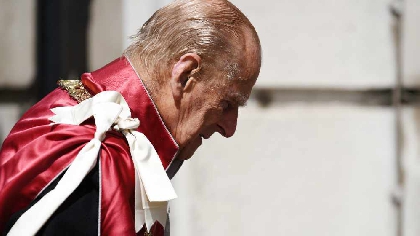 Prince Philip has passed away at the age of 99. He was married to Queen Elizabeth for 70 years.
Buckingham Palace have confirmed the news in a statement saying "It is with deep sorrow that Her Majesty The Queen has announced the death of her beloved husband, His Royal Highness Prince Philip, The Duke of Edinburgh. His Royal Highness passed away peacefully this morning at Windsor Castle".
Born on the island of Corfu in 1921, he'd had a difficult childhood. He was only 18 months old when his family were forced to flee their home after a military coup. When he was 8, his mother was sent to an asylum after being diagnosed with paranoid schizophrenia, at which point his father left.
His beloved sister Cecilie, who was terrified of flying. was killed in a plane crash along with her father-in-law, husband and 2 sons. She was 8 months pregnant with her fourth child and it's thought she may have given birth mid-flight as the remains of the baby was found on the wreckage. Cecilie's daughter Johanne was wasn't on the flight was adopted but sadly died of meningitis at just 2 years of age.