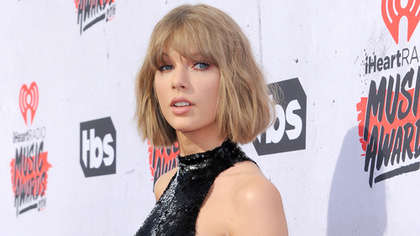 It has been revealed that Taylor Swift sent a letter to a pair of Galway women who became stranded at sea while paddleboarding.
The singer heard how cousins Ellen Glynn and Sara Feeney, who were 17 and 23 respectively at the time, sang her songs to take their minds off their predicament.
In August 2020, Glynn and Feeney were paddleboarding off the west coast at around 9.30pm when their boards drifted out to sea due to strong winds. The cousins spent 15 hours in freezing cold conditions drifting in the Atlantic, subjected to torrential rain, thunder and lightning storms. They were eventually rescued by a pair of local fishermen – father and son Patrick and Morgan Oliver - 27km from Furbo Beach. The girls were clinging to a buoy when the Olivers came upon them.
The cousins had left their phones behind and so couldn't contact anyone for help. Desperate, they tied their paddleboards together to prevent becoming separated. To lighten their situation, Ellen began singing Taylor Swift songs, with Swift's Exile proving a fitting sea shanty.
"I'd say at first Sara thought I was insane, but then she started singing along and it was a bit of a distraction," Ellen said in a radio interview.
Sara said she is still processing what happened to herself and her cousin.
"Sometimes I just want to talk it out, and I'm so lucky that there's amazing people around me that I have there to listen," she said. "And then other times you just feel like 'no, that wasn't me, that never happened', and it's just trying to find the balance and getting back to normal."
Ellen revealed that Swift sent the pair a letter, having been moved by the story of their ordeal. She also sent the cousins a special painting.
"At the end of the day, it was an amazing outcome and we're just so grateful," said Sarah.
Swift is well known for connecting with her fans.
"It's honestly one of the most amazing feelings knowing that there's this group of people that has my back, and that they always show up," she said in a 2012 interview. "I try to figure out ways all the time to thank them for that."
Her upcoming album Red (Taylor's Version) features a song called Ronan, written in tribute to Ronan Thompson, who died from cancer at the age of four.
Swift was inspired to write the song by Ronan's mother Maya's blog Rockstar Ronan. Maya is credited as a co-writer on the song, which is written from her perspective. She recently shared a letter Swift sent to her in which she informed her of her plans for the song.
"I've recently completed the re-recording of my 4th album, 'Red'," Swift wrote. "It's really exceeded my expectations in so many ways, and one of those ways is that I thought it would be appropriate to add 'Ronan' to this album. 'Red' was an album of heartbreak and healing, of rage and rawness, of tragedy and trauma, and of the loss of an imagined future alongside someone.
"I wrote Ronan while I was making 'Red' and discovered your story as you so honestly and devastatingly told it. My genuine hope is that you'll agree with me that this song should be included on this album. As my co-writer and the rightful owner of this story in its entirety, your opinion and approval of this idea really matters to me, and I'll honor your wishes here."
Maya gave the singer permission to include the song on the album.
"Taylor has anchored you to this world so you will never be lost, and now she has ensured you will forever be safe in a new, permanent home," she wrote on her blog.