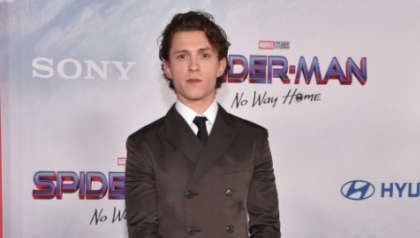 Tom Holland has announced that he will be taking a break from social media to focus on his "mental health".
The actor made this announcement in a clip shared via his Instagram account, where he also highlighted a charity which helps young people to cope with mental health. He also referred to his Brothers Trust Foundation, a foundation he set up with his brothers.
"I have taken a break from social media for my mental health because I find Instagram and Twitter to be overstimulating, to be overwhelming", Holland can be heard saying in this video.
"I get caught up, and I spiral when I read things about me online, and, ultimately, it's very detrimental to my mental state, so I decided to take a step back and delete the app".
He also added, "thought it would be very important and a good idea to shed some light on a charity that [The Brothers Trust] sponsor", Stem4. "Stem4 is a wonderfully innovative education programme," the actor explained. "Its pioneering apps, its clinically-advised website, and its mental health conferences help contribute towards helping young kids who are suffering. There are four apps that they offer – they are all completely free".