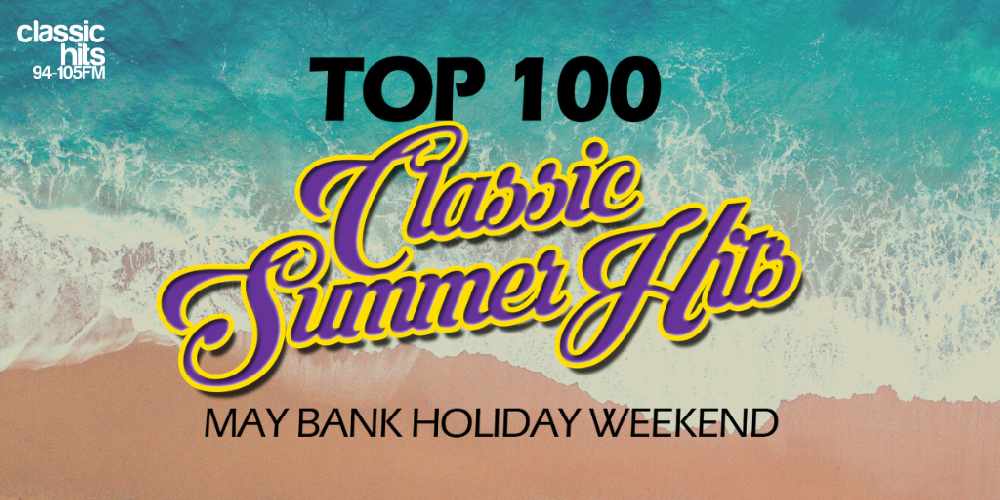 Get ready for YOUR Top 100 Classic 'Summer Hits' this May Bank holiday weekend. We're counting them down from 100 to 1 all weekend long
From 10am on Friday we kick it off with number 100 and then the countdown rolls out all over the long bank holiday weekend ...
Dig out those shorts and shades and get ready - from 10am THIS Friday for The Top 100 Classic Summer Hits only here ... Classic Hits!
You can vote for YOUR Classic Summer Hits now by completing the form below