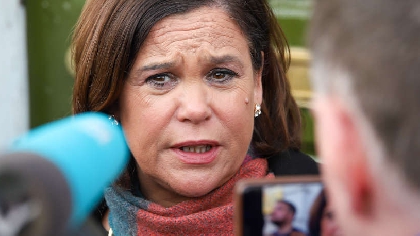 That's according to a new poll in The Business Post.
The Red C survey has the party on 36 percent, while Fianna Fail are on 20 and Fine Gael on 15 percent support.
The poll also highlights overwhelming public support for a shift in housing policy, including changes to lending rules for first-time buyers.
Fine Gael MEP, Frances Fitzgerald, acknowledges there's a lot of work to be done: "It is a reflection of this moment in time and how the public are looking at the issues. Not surprising in some ways given the challenges of the cost of living, housing, the Ukrainian war, the impact that that is having. A hugely challenging time to be in government."