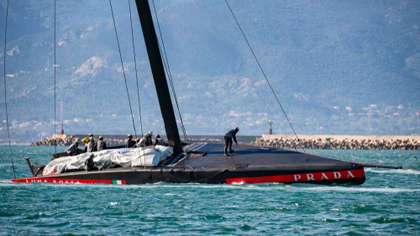 Cork has been revealed as a possible host for the world's largest sailing event.
Ireland's bid to host the 37th America's Cup in 2024 has progressed to the final stages of judging with Cork proposed as the venue.
In June, Minister for Foreign Affairs Simon Coveney visited Cork Harbour. There he reviewed the necessary components for hosting the event. These include a site for a team village, local facilities and attractions, along with the necessary racing elements like wind speed, tides and the racing circuit.
The organisers of the America's Cup are expected to make their final decision in about two months' time. Cork is believed to be up against Britain's Isle of Wight, Spain's Valencia and Dubai as potential hosts for the 2024 event.
The last three America's Cups have been staged in New Zealand. Last month organisers revealed that they had failed to reach an agreement with the New Zealand government to keep the event in the country and so are looking for new venues.
It's estimated that hosting the event could be worth as much as $600 million to the New Zealand economy. 940 million viewers watched this year's event.
First held in 1851, the America's Cup is the world's oldest sporting trophy event.