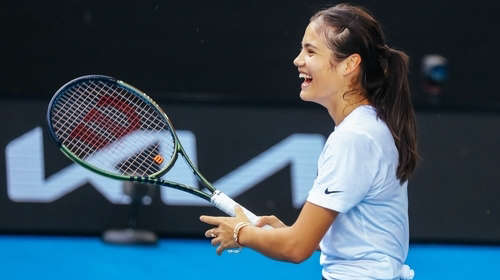 A man who stalked British tennis star Emma Raducanu has been issued with a five-year restraining order.
35-year-old Amrit Magar, a Nepalese former delivery driver from Harrow, London, trespassed at Raducanu's London home on three separate occasions.
On one occasion he decorated a tree in her garden with Christmas lights and left a gift bag filled with decorations on her porch, along with a bouquet of flowers and a note that read "nothing to say but you deserve love."
On another occasion Magar posted a card through Raducanu's front door. The card featured a hand drawn map showing the 23 mile route he had walked to her home.
Magar was rumbled when Raducanu's father Ian saw him on the family's doorbell camera and followed him in his car after Magar stole one of his shoes.
Magar told police he thought the shoe belonged to Emma, and wanted a "souvenir." He said he became obsessed with the young tennis star "because of her high-profile status after her victory in the US Open."
District Judge Sushil Kumar today handed Magar a five-year restraining order. He is banned from making any contact with Emma or her family, and must stay at least a mile away from her home or any sporting ground where she is competing or training. He must also wear an electronic tag, remain under curfew between 9pm and 6am, and complete 200 hours of unpaid community work.
"There was some degree of planning, not least shown by the fact you walked 23 miles to attend Ms Raducanu's address," the judge said of Magar's actions. "Upon hearing the victim personal statements of Ms Raducanu and her family, it is very much apparent changes to their lifestyle have been contemplated and are currently in train, not least the acquisition of security, potentially, and also moving house."