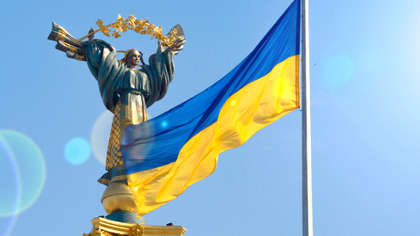 Several Irish people have travelled to Ukraine this morning despite the government's advice for all Irish citizens to leave the country.
On Saturday afternoon the Department of Foreign Affairs urged all Irish citizens in Ukraine to leave "immediately by commercial means" amid fears of an imminent Russian invasion.
The government's previous stance had been to advise against all non-essential travel to Ukraine, but that has been upgraded to cover all travel.
The department said it upgraded its advice "following intensive consultations overnight and this morning with EU partners in Kyiv and Brussels, and with other partners."
"We advise against all travel to Ukraine and ask citizens currently in Ukraine to leave immediately by commercial means," it announced. "Any Irish citizens requiring emergency consular assistance should contact the Department of Foreign Affairs at +353-1-4082000."
The Irish embassy in Kyiv will remain open for now with a limited number of essential staff.
50 Irish citizens have registered with the embassy.
This morning a Ryanair flight left Dublin for Kyiv with dozens of Irish citizens travelling despite the government's new advice.
Among those Irish citizens currently in Ukraine or still planning to travel are the parents of 14 babies set to be born to surrogate mothers in Ukraine. Several others plan to travel to Ukraine for medical reasons.
Fine Gael Senator Mary Seery Kearney has been in touch with those parents awaiting the birth of their children, whom she urged to contact the clinics involved and come up with a safe arrangement for now.