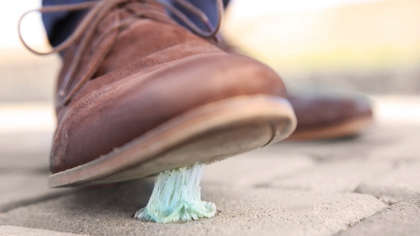 Galway County Council has launched the 2021 National Gum Litter Taskforce with the goal of tackling the scourge of discarded chewing gum.
The 2021 campaign was launched by Cathoirleach of Galway County Council Peter Keaveney.
"We can never underestimate the pride that people have in their local towns and villages," said Keaveney. "As ever, I am confident that the people throughout Galway will do their county and local community proud by getting behind the Gum Litter Taskforce campaign in an effort to invoke positive change within their local communities."
An initiative titled Bin It! will be aimed at first year secondary school pupils.
The taskforce will sponsor three awards in the Tidy Towns contest.
A nationwide advertising campaign will be run on virtual platforms.
The taskforce was established in 2007. Since then the amount of chewing gum litter has fallen by 64%.
"It is great to see the GLT campaign return and continue its success in changing the public's behaviour towards gum litter," said Paul Kelly, Chairman of the GLT. "Since 2007, we have seen a significant decline in the amount of gum litter present throughout the streets, villages and towns of Ireland. Alongside the Green Schools, Tidy Towns and Neat Streets programmes, this campaign aims to play a significant role in the overall reduction of litter and contribute to the betterment of the environment. The relaunch of the GLT campaign in its revised format this year, along with our advertising campaign and Bin It! school education programme, can only be successful through continued support from our schools and local communities."
In 2019, 88% of people surveyed said they dispose of their gum in a responsible manner, up from 54% at the beginning of the campaign.