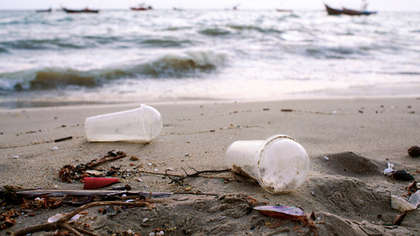 A new survey on coastal litter has produced damning results for three of Galway's most popular bathing spots.
A study by Irish Business Against Litter has awarded Salthill Beach, Dog's Bay in Connemara and Loughrea Lake the second lowest designation for cleanliness.
Salthill had previously been deemed as "clean" but has been downgraded to "littered" in the latest IBAL report.
The report noted that Salthill has "overflowing litter bins and substantial fast-food and food related litter on top of and at the base of street bins."
Dog's Bay was found to be littered by marine materials like rope, twine and polystyrene. The remains of a fence and a wire entanglement at the dunes were deemed health risks.
Loughrea Lake was designated as "littered" due to high levels of food related litter, along with discarded cigarette butts in the car park.
IBAL surveyed the nation's beaches, harbours and waterways. Only 40% of the 32 coastal areas surveyed were designated as "clean to European standards."
"The majority of these litter item are plastics, whose impact on the marine environment is a source of global concern," said IBAL's Conor Horgan. "Cigarette butts, for example, may appear harmless, but they are in effect a single-use plastic which poses a real danger to our sea life. Research shows a single butt can contaminate up to 200 litres of water. We all need to realise that the implications of litter along our coasts go beyond tourism and recreation. It presents an existential threat to our planet and way of life."