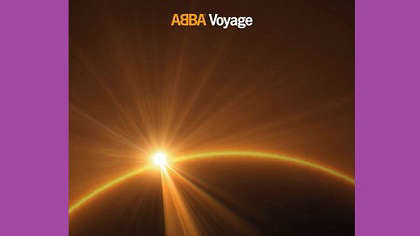 Pop legends ABBA earn their highest charting album ever on the Billboard 200, and dominate the Official Irish Chart scene with the fastest selling album of 2021
ABBA's latest album has seen the band soar higher than ever before as it now sits 2nd on the Billboard 200. Released on November 5th, 2021, Voyage is the quartet's first new studio album since their 1982 hit album, The Visitors.
Before this week, ABBA's highest charting album on the Billboard 200 was 1978's The Album, which peaked in 14th place on July 22nd, 1978. The Album was the follow-up to Arrival, which peaked at No. 20 and includes the act's lone No. 1 Hot 100 hit, Dancing Queen.
The most popular albums of the week in the US are ranked on the Billboard 200 based upon multi-metric consumption as measured in equivalent album units. Each unit equals one album sale, or 10 individual tracks sold from an album, or 3,750 ad-supported or 1,250 paid/subscription on-demand official audio and video streams generated by songs from an album.
Voyage marks the 14th charting album on the Billboard 200 for the Swedish pop group, and seventh in reaching the top 40. The album starts with 82,000 equivalent album units earned in the US, with 78,000 album sales, making it the top-selling album of the week and the largest sales week for an album by a group in 2021! Of the album's 78,000 total sales, physical sales comprise 60,500 - with 42,000 on CD, 17,500 on vinyl LP and 1,000 on cassette - and digital album sales comprise 17,500.
The new album is sitting atop of both Billboard's Top Album Sales and Vinyl Album charts, with sales boosted through the availability of a range of variants of the album. According to Billboard, "While the audio contents across the editions are identical (all contain the album's standard 10 tracks), there were eight vinyl LPs (a standard black LP, two picture discs and five additional colour variants), six cassettes (a standard edition, plus five with alternative cover art) and multiple CD variants (a standard edition, two boxed sets and a number of editions with alternative cover art)".
The disco-pop group's latest creation scored even higher on the Irish Charts scene, debuting at number 1 on the Official Chart. ABBA can celebrate a full domination of this week's Official Irish Album Chart with GOLD reaching number 6, and three tracks from Voyage to dominate the singles. Don't Shut Me Down comes in at number 39, When You Danced With Me reached 43, and I Still Have Faith In You sits within the top 50 at 47.