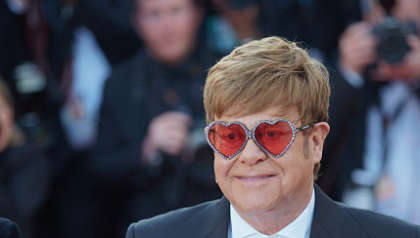 Elton John recently delivered a surprise impromptu performance of his new collaboration with Dua Lipa "Cold Heart".
Elton John delivered this performance to a surprised audience from behind the decks at the La Guérite Beach restaurant in Cannes. A DJ had cued up the track and then let Elton sing.
"During lockdown I made this single and it came out yesterday with Dua Lipa", Elton said to diners. "I want you all to dance on the table and wave your hands".
"Cold Heart LIVE performance,", John wrote in a post via Instagram which is no longer visible. "Thought I'd surprise the people at La Guérite beach restaurant with a performance of the new track".
Previously, the pair had performed together for Elton's "Studio 2054" livestream concert last year. They also took part in a joint Instagram session a month before that gig. Dua Lipa has also headlined John's AIDS Foundation Oscars pre-Party.
Here's the official music video for Cold Heart.