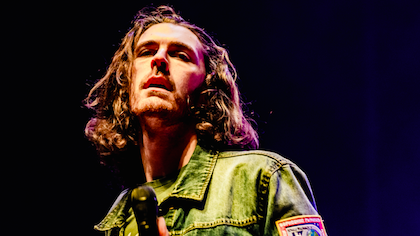 The Irish-based entertainment firm owned by singer-songwriter Hozier, has revealed that its accumulated profits increased to €3.95 million during the Covid-19 pandemic.
New accounts filed by Hozier's Haskey Ltd. revealed that the company saw an 11-fold increase in profits from €21,289 in 2019 to €248,035 in 2020.
The 2020 profits resulted in Haskey Ltd.'s accumulated profits rising to a total of nearly €4 million.
The company saw a significant increase in profits after owner Hozier took a large pay cut last year.
As the company's owner, the Wicklow-born star earned a total of €205,258 last year, comprised of €105,258 in pay as well as €100,000 in pension contributions. This is a significant cut from the €449,347 that Hozier earned in 2019 through the entertainment firm.
Despite the ongoing Covid-19 pandemic decimating Hozier's live music earnings, the company has managed a substantial profit increase since last March.
At the start of the pandemic the Bray native was still riding the wave of his wildly successful Wasteland Baby! album released in March of 2019 that debuted at Number One in the US and throughout the UK.
Hozier's second studio album, Wasteland Baby! was certified Gold in the US earlier this year following its notable success.
In Ireland, An Post celebrated Hozier's homegrown success earlier this month by featuring the singer on an An Post stamp commemorating his performance at Glastonbury.