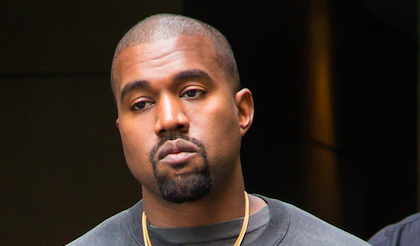 Kanye West has officially changed his legal name to Ye after a Los Angeles judge signed off on the rapper's petition on Monday.
The name change was reportedly motivated by "personal reasons" though the 44-year-old rapper did not elaborate. The development leaves the Yeezy designer without a legal middle or last name.
The moniker Ye has held common significance throughout the rapper's career, even featuring as the title of his eighth studio album. He has also suggested that the name holds biblical significance.
In a 2018 interview he said "I believe 'ye' is the most commonly used word in the Bible, and in the Bible, it means 'you.' So I'm you, I'm us, it's us."
While the name change has only been legally recognized as of Monday's court decision, the rapper Tweeted about it as far back as 2018 claiming that he's "the being formally known as Kanye West… I am YE."
Ye may have dropped his last name, but estranged wife Kim Kardashian West has not, nor have the couples four children - North, Saint, Chicago, and Psalm.