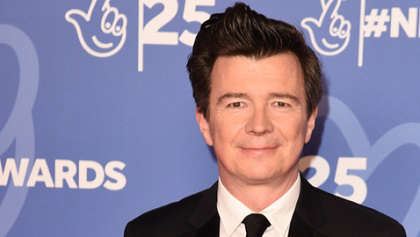 Rick Astley's track "I'm Never Gonna Give You Up" has reached one billion views on YouTube.
Astley's track is one of a handful of songs to have reached this milestone. Such hits include the likes of Queen's "Bohemian Rhapsody", Aha's "Take On Me" and Nirvana's "Smells Like Teen Spirit".
"Kind of a big deal"
"I'm kind of a big deal", Astley said reacting to this milestone.
The 80s icon has also announced plans to release a new "Never Gonna Give You Up" limited edition numbered, signed and coloured 7'' vinyl single.
This is backed with the pianoforte version of this song. It also featured on his 2019 compilation "Best Of Me". The singer confirmed this news on his Twitter and Instagram accounts.
To celebrate 1 Billion views for Never Gonna Give You Up I'm releasing a limited & numbered 7" blue vinyl of the song, 2500 of them and I'll be signing them all! Rick ♥️https://t.co/AOVnRHFN2s
#NGGYU #NGGYU1Billion pic.twitter.com/V473EXct9a

— Rick Astley (@rickastley) July 29, 2021
Astley achieved further fame when he uploaded footage of himself singing tracks by Slipknot, the Strokes and R.E.M. The three videos were posted on to his official TikTok account.
In one clip, Astley wears a trench coat and black shades in front of a faux desert backdrop. The singer pretends to shred a guitar through Slipknot's track "Duality".
Astley has racked up 1.9 million followers on the site.