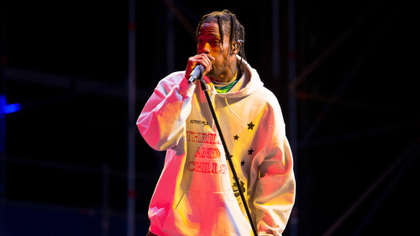 According to CNN, rapper Travis Scott has offered to cover all funeral costs for the eight victims who lost their lives at last weekends Astroworld Festival in Houston.
In a statement issued by Scott and his team, the rapper said that they are taking steps to help those affected by the Astroworld tragedy - a deadly crowd surging event that led to the death of eight festival attendees and the injuries of hundreds more. A representative for Scott told CNN that he is also working with Houston investigators on the incident.
"Travis remains in active conversations with the city of Houston, law enforcement and local first responders to respectfully and appropriately connect with the individuals and families of those involved," the statement said.
In addition to Scott's offer, rapper Roddy Ricch has also announced plans to donate his earning from his set at the Astroworld Festival to the families of the eight victims.
BetterHelp, a counseling organization, has partnered with Travis Scott's Cactus Jack Foundation to offer those affected by the tragedy one month of free counseling. A link to BetterHelp's website has since been added to Scott's Instagram bio.
Organizers of the Astroworld Festival are also working to provide full refunds to anyone who purchased tickets to the two-day festival. Saturday's events were cancelled following Friday night's tragedy.