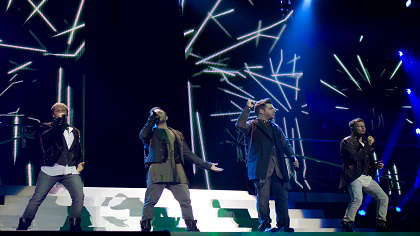 Westlife's-Mark-Feehily-Has-To-Pull-Out-Of-Gigs-After-Worrying-Health-Diagnosis
Mark Feehily announced that he will have to miss this weekend's Westlife gigs after being diagnosed with pneumonia.
After feeling very sick the singer quickly made it to hospital, and has confirmed the diagnosis of pneumonia.
The 42-year-old posted on social media saying he's on antibiotics and everything's "under control".
Mark has already missed concerts in Newcastle, where the boyband have been performing as part of their The Wild Dreams Tour.
The talented singer confirmed he will be out of action for another little while, saying "This does however mean missing more gigs which is horrible but I'll be back on stage as soon as I get the all clear."
"Until then, Nicky, Shane and Kian will continue to fly the Westlife flag for all of us. Please scream even louder than usual for those three legends in my absence!"
"Sending love to you all, I hope to see you back on the road very very soon! Mark xx"
Many fans wished him better, and urged him to take his time before returning to singing.
Westlife are due to perform in Dublin in December for 'Westlife – Home For Christmas – All the Hits!'.